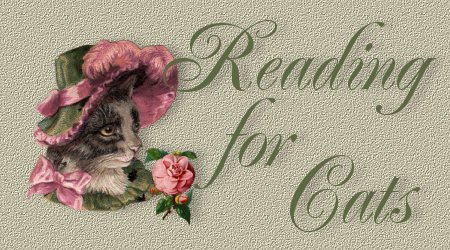 I collect children's cat books and find that my cats enjoy these when I read aloud to them. Additionally, some of the most beautiful illustrations of cats can be found in children's books. I have listed my favorites with a short review below. These books may be ordered at Barnes and Nobles online.
Teaser and the Firecat ~ written and illustrated by Cat Stevens Simple and imaginative, this text is delightfully translated into both French and Spanish.

Puss in Boots ~ a fairy tale pop-up book illustrated by John Patience This classic fairy tale is wonderful in the pop-up form.

The Cat and the Fiddler ~ written by Jacky Jeter and illustrated by Lionel Kalish A very special cat, indeed! A dancing cat!

I am a little cat ~ written by Francois Crozat A primary book to help teach youngsters how to care for kittens.

The Christmas Kitten ~ written by Andrew Charman and illustrated by John Blackman The adventures of a street cat who gets adopted on Christmas Eve.

Olaf the Ship's Cat ~ written by Bengt Martin and Anna Friberger A tale of a Stockholm cat who falls overboard.

Paddiwak and Cozy ~ written by Berlie Doherty and illustrated by Teresa O'Brien A tale of two kitties. A bounding, rhythmic story about feline friendship.

The Cat who lost his Purr ~ written and illustrated by Michele Coxon A wonderfully appealing tale for cat lovers of all ages.

The Rainy-Day Cat ~ written and illustrated by Kathy Wilburn A cat's imaginative journey.

Once Upon a Cat ~ edited by L. Savryn and illustrated by Kathy Mitchell A collection of short stories and poems.

This Cat Came to Stay! ~ written by Elizabeth Kinney and illustrated by Don Sibley A story for Junior readers of a warm family life in which a hurdy-gurdy man, three kittens, the tool shed in William's back yard, and Mr. Jone's dislike for work around the house combine to bring about a delightfully satisfying conclusion.

Old Cat ~ written and illustrated by Barbara Libby A poignant story of an elderly cat and fond memories.

For quieter moments in solitary reflection, I have found these books to be a source of enjoyment and information:
Fiction:
Felidae ~ by Akif Pirincci A novel of cats and murder

Solo's Journey ~ by Joy Smith Aiken In the tradition of Watership Down, a spell-binding tale of a band of cats ~ their struggle for survival and their remarkable flight to freedom.

The Company of Cats ~ edited by Michael J. Rosen An elegant volume of 20 contemporary stories of family cats and "our idiosyncratic affliliation" with them.

Best Cat Stories ~ compiled by Lesley O'Mara and illustrated by William Geldart In this volume of classic cat literature, more than twenty-five well-loved writers offer insightful and intriquing views of cats.

Great Cat Tales ~ edited by Lesley O'Mara This collection represents the cream of cat stories chosen for cat lovers by cat lovers.

Cats ~ selected by Helen Exley A celebration in words and paintings.

Tailchaser's Song ~ by Tad Williams Creating as fully realized a habitat as Watership Down and other imaginative animal communities, this novel will engage the fancy of cat lovers.

This just in from Maddie:
I have an author that I want to recommend to you. Her
name is Lilian Jackson Braun. She writes mysteries which feature an American Scottish newspaper man and his two cats. They live in this lovely little town ("That is 400 miles from everywhere", as the books usually put it) and the newspaperman is usually on the hunt to unravel mysteries.

The newspaper man is called James Qwilleran. Usually Jim, Qwill, or Q, for short. His cats are Siamese. The male is called Koko and the female is called Yum Yum. Qwill writes a column for the local newspaper.

Whenever Qwill comes across a mystery, his bushy mustache begins to tingle. And Koko is the one who helps him, as Koko is said to have extra-sensory
powers.

These are a series of books and I have been reading them since 1989. I'm sure your kitties would love them. Especially to hear about Koko and Yum Yum. Plus, there are a lot of big and wonderful words in these books to exercise your vocal words with.

The title of her books always start with 'THE CAT WHO'. In fact, that's what I call them: THE CAT WHO books.



Non-Fiction:
The Cat Who Came for Christmas ~ by Cleveland Amory The enchanting story of Amory, who undergoes the transition from a life of independence to a life of being cat-owned.

101 Questions Your Cat Would Ask It's Vet ~ by Bruce Fogle and illustrated by Lalla Ward A book that assumes cats are little fur people and the questions they might ask if they could talk.

How to Get Your Cat to Do What You Want ~ by Warren Eckstein and Fay Eckstein A loving way to teach your cat how to sit, take walks, stop scratching the furniture, and be your best friend.

Living with Cats ~ by Gale B. Nemec A complete book of cat care based on the series "Living with Animals".

A Cat is Watching ~ by Roger A. Caras A look at the way cats see us.

The Tiger in the House ~ by Carl Van Vechten A treatise on "felis domestica" describing the history, manners, and habits of the cat and explores his relation to folklore, music, painting, law, poetry, and fiction.

The Tiger on Your Couch ~ by Bill Fleming and Judy Petersen-Fleming What the big cats can teach you about living in harmony with your housecat.

The Encyclopedia of Cats ~ by Britt Stradler Cat breeds photos and information.

The Ultimate Cat Book ~ by David Taylor Beautiful and practical, sumptuous and authoritative, with more than 750 spectacular photographs.

Crafty Cats ~ by Jan Eaton and Caroline Green and Sue Quinn A unique collection of hand-crafted designs.

PostCats ~ by Lesley Anne Ivory A book to keep and postcards to send.

Freebies for Cat Lovers ~ produced by Bruce Nash and Allan Zullo and compiled by Maria E. Grau Dieckmann and Ginger Kuh Over 200 free and nearly free toys and treats for your feline.

The Poetry of Cats ~ edited by Samuel Carr To discriminating cat lovers, this book will be a source of renewed delight.

101 Favorite Cat Poems ~ A handsome volume with a collection of poems that will delight cat lovers of every age.

Cat Alphabet ~ The Metropolitan Museum of Art Cats may have nine lives, but in this book they also have twenty-six letters.

Felines ~ with linocuts by Martha Paulos This delightful volume brings the glories of cat-hood within a whisker of heaven.
Humor:
A Cat's Christmas ~ by Stefanie Samek Cats love Christmas! A cat's-eye view of the holidays that's warm, wise, and a complete delight.

Bedtime Stories for Cats ~ by Leigh Anne Jasheway Almost as good as catnip, this collection of feline fables will leave your cat meowing for more.

French for Cats ~ by Henri de la Barbe (Henry Beard) All the French your cat will ever need.

Zen for Cats ~ intuited by Alfred Birnbaum and Riku Kanmei and illustrated by J. C. Brown Teachings of the Zen Cat Masters

The Tao of Meow ~ by Waldo Japussy and translated from the original text by one of the Nameless Ones It is always somewhat humbling to discover that your cat, no matter how fond of him you may be, is a deeper thinker than you are.

The Cats History of Western Art ~ by Susan Herbert Spoofing classic surveys of Western art, these highlights of art history are recognizable to art buffs and casual museum-goers alike.

Catmous Carols ~ by Laurie Loughlin and illustrated by Mary Ross Twenty of your favorite Christmas carols, written from a cat's point of view.

Yes, Virginia, There is a Santa Claus ~ by Cyndy Szekeres An irresistible, anthropomorphic interpretation of a beloved treasure of American lore.

Cat Hymns ~ lyrics by Stephen and Patti Thompson and illustrated by Bruce Bigelow and arranged by Cindy Murphy A celebration of the creatures that many believe to be one of God's most challenging and adorable. Certainly cats think this is true.

The Cat-Lovers' Cookbook ~ recipes by Tony Lawson and illustrated by Pate' Lawson Your cat works hard for his keep. And what does he get in return? Canned food, seven days a week, fifty-two weeks a year. These are recipes to satisfy even the most finicky of felines.

Sign my Guestbook Read my Guestbook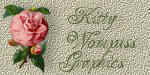 Website Design Copyrightę 2000, Popoki LaPussy
[Home] [Reading for Cats] [Fun Places for Cats] [Elderly Cat Care]
[Training for Cats] [Web Rings and Causes] [Tripod Helpful Links]
[See Popoki's Awards] [Apply for a Popoki Award] [Send a Free E-Card]
[Join the Nose Kisses and Belly Rubs Web Ring]
Pod Members' Stories:
[Ron] [Heidi] [Oreo]
[Meowy Christmas]
[Wompuss, my Sweetness] [Holly's Story]
[Caring for Pussy] [Popoki's Litter "Pick of the Litter" Awards]
[Join Popoki's Littermates~Pawprints in the Heart Web Ring]